The Accelerated Mobile Pages (usually known as AMP) is a google based project design which is an open standard for loading the pages. It was launched by Google in February 2016 with a goal to enhance mobile internet performances. The increased usage of mobiles for internet browsing has compelled the websites to adapt to this smaller medium. Hence, Google endeavored to enhance the mobile experience by ensuring elegant and fast loading pages. AMP helps the pages to load very quickly on mobile devices, tablets and phones. It is an open source initiative which aims to make the web better for all. This project helps to create the web site and advertisements which are fast in a consistent manner. Moreover, it is high performing and beautiful across several devices and distribution platforms.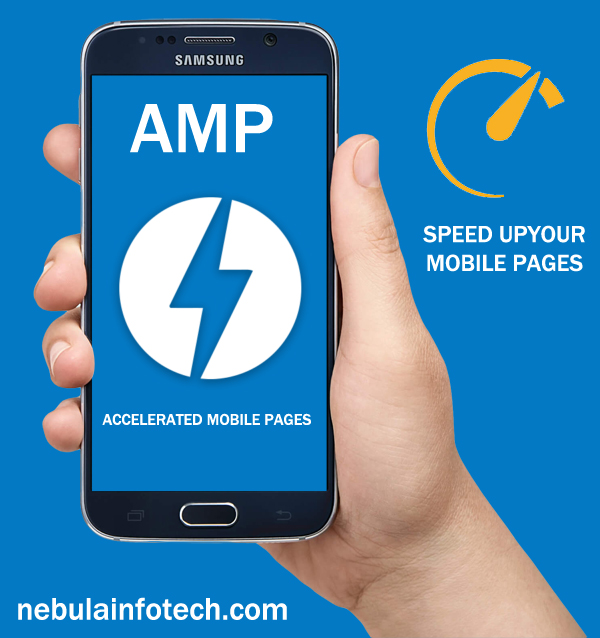 AMP pages are the web pages which can be linked and controlled by the user. It is an open-source library which provides a straightforward method to create powerful web pages that are compelling, smooth and almost instantaneous for the best user experience. AMP builds on the user's existing skill set and the framework for creating the web pages. It is supported by a variety of different platforms and is highly compatible across different types of browsers.
AMP ecosystem covers the areas of local and small businesses, e-commerce, advertising, publishing and more with more than 100 technology providers and about 25 million domains. On account of deep coloration with several thousand of publishers, developers and websites, distribution platforms and tech companies, the idea of AMP was worked upon. Currently, more than 100 leading analytics ad techs and CMS providers support the AMP format.
The three core components which has been utilised for building AMP pages are AMP HTML, AMP JS and AMP Cache.
AMP HTML is HTML with some restriction for reliable performances.
AMP JS is a library that ensures the fast rendering of AMP HTML pages.
AMP Cache could be used to serve cached AMP HTML pages.
The expectation of the day is to have apps and websites that load superfast and are easy to explore. In this fast moving life, time is the essence of the day. Everyone is in hurry, they want everything to be done immediately. And so, if a website or app is slow, then chances are that the users would forsake it midway. The time crunched user abandons the slow pages and so even if you have a great article or blog, it would not gain traffic and the whole purpose of creating the website would be lost. Accelerated mobile pages are the web pages which have been designed to load almost instantly. These pages are the closest to a better mobile online experience for everyone. Hence AMP is a much sought after technology and producers and advertisers from all over the world look to launch their webpages on it.  Thus we find that this AMP project is making a great impact in the time of growing mobile browsing and meeting the demand of the present requirement.