This is the guide on how to configure Business Maid Id in Outlook. Outlook is a very useful Mail Client that is widely used. There are lot of Mail Client provider namely Evolution, eM Client, Inky, Mailbird etc. that you can use but it is highly recommended to use outlook as it is the best and comes pre installed in most computers. Nebula Business Mail can be configured on any Mail Client Provider and the steps are almost the same for all the Email Client Service Providers.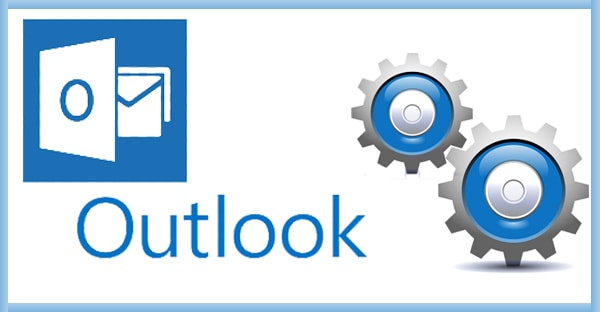 Types of Outlook Account
Basically there are two types of Outlook Account
IMAP- It is a mail server that works on the working internet connection. The files are saved on the server itself therefore each time you want to access the file it has to establish connection.
POP3- It is a mail server that downloads you mail and can works without internet connection. The files are saved on the device and do not need and can be accessible at any time.
How to Configure Mail Clients:
Steps to configure the Microsoft Outlook are as follows-
In Outlook, open Tools menu and select Account Settings
Click on New in the E-mail Tab and click next.
Check the box on the lower left side of the window saying" Manually configure server setting or additional server types" and click next.
Select the Internet E-mail from the three options and click next.
Enter Your Name, Email Id, Password and other details.
Email Client account type setup information:
IMAP server: imap.domain.com.
POP server: pop.domain.com.
SMTP server: smtp.domain.com.
Here domain will be replaced by the domain name of your website.
Now click on 'More Settings' and open the 'Outgoing Server' Tab and Tick the 'My outgoing server requires authentication'
Now open Advance options and set incoming server (POP/IMAP) port number as 993 and select the Encryption type as SSL.
For Outgoing server (SMTP) port number is 587 and select the encryption type as TLS
Click on the 'Test Settings' if you have followed the steps correctly then you will see green tick.
Close the test setting tab and click on Next and then finish.
You have successfully configured your Email into the Outlook.
More Clients Configuration details: http://support.mailhostbox.com/
FAQS:
Q. How do I add new user?
Ask Nebula Infotech admin to add new user.
Q. How do I enable Catch-All option to ignore incorrect email delivery failed?
You can ask you admin to do so or do yourself by following the step below.
Business Mail allows Catch-All option. Set Catch-All enabled Under Client Panel->Business Mail->Manage Email Account(s)->Dashboard-> Catch-All.
Q. Can I change my password?
Yes.
Webmail Login
Click on right navigation bar with three horizontal lines
Select last option "Change Password"
Input Current Password and New password
Q. How to I access webmail at mail.mydomain.com instead of webmail.mydomain ?
You can set webmail to any customized name like mail.domain.com by adding CNAME as mail.example.com instead if webmail.example.com.
Server and Port Setting Help Link:
http://support.mailhostbox.com/
Setting Snapshots Help Link:
https://mediatemple.net/community/products/dv/204404274/how-can-i-set-up-email-in-outlook